A trusted service centre uae
Reinstall Mac OS
A Trusted and more than 12 years certified and expert team is always ready to Reinstall Mac OS in Dubai. We are giving same-day repair and OS installation services with FREE analysis, pickup and delivery services & deal with all Mac models.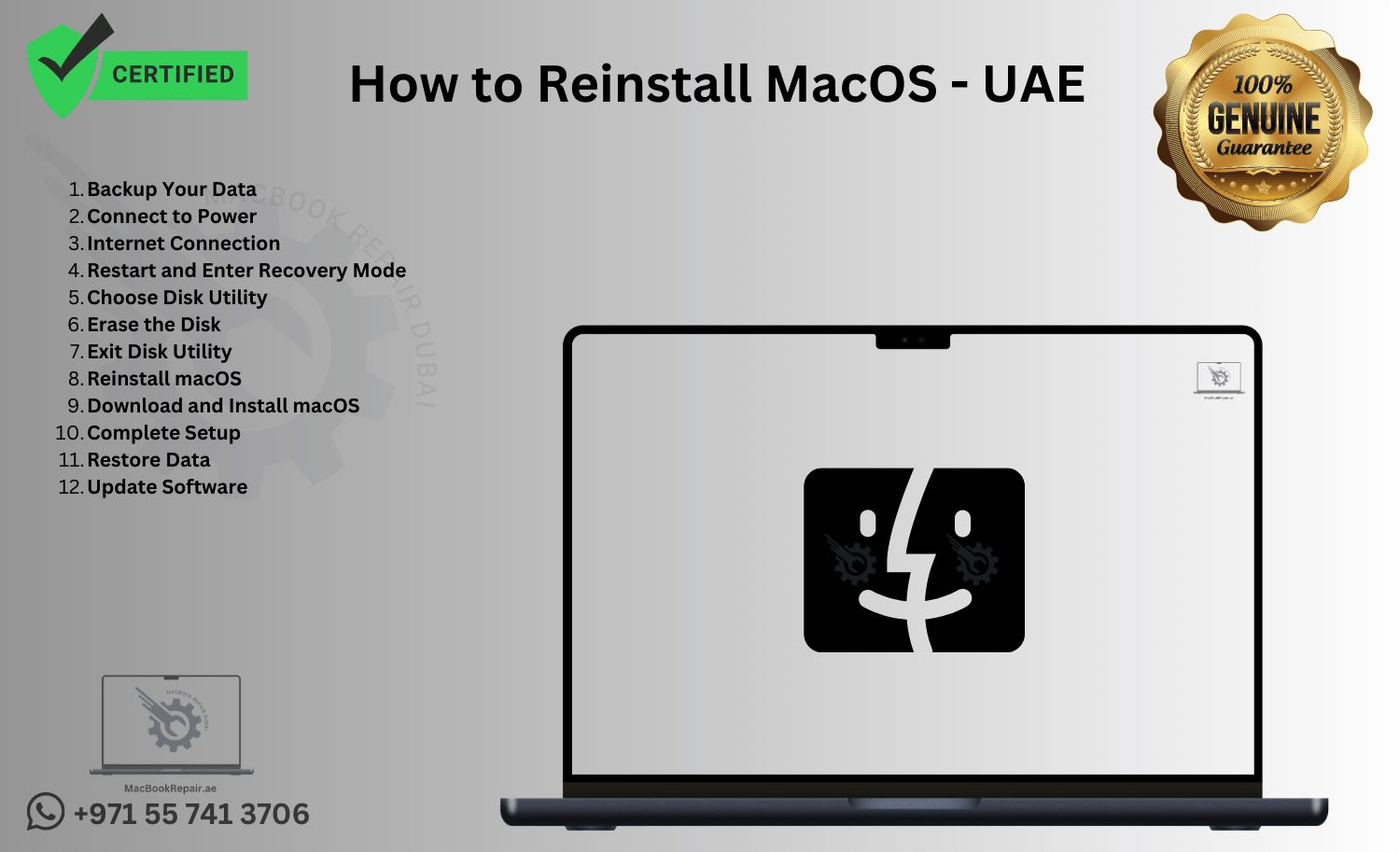 Downloading Mac OS
For Downloading, installation and assistance of the latest Mac OS developed by Apple
How to Reinstall Mac OS in Dubai
Shut down your Mac and hold the power button until the Mac startup, appears, select Options and click Continue. After this, you can follow on-screen guidelines on the recovery window, click on the Reinstall for your macOS, click on continue and then follow on-screen guidelines.

We are just a Call away from you if you have issues related to MacBook OS installation and setup assistance. We provide the Latest Mac OS installation services to our other business partners, corporate companies, NEWS Channels and educational departments. If you need to upgrade to Mac OS X or you want to reinstall your Apple OS X you can contact us ASAP. Customer satisfaction is our first priority. 
On-Site Mac OS installation
Our Certified experts will give you On-Site Mac OS installation and upgrade Services in UAE
Reinstall Mac OS
After an interval of time the Operating System will slow down and you need to reinstall the OS
MacOS Catalina
Catalina is a good version of macOS that offers solid performance contact for upgrade
MacOS Sierra or Catalina?
Both are new versions
High Sierra > More Secure
Catalina > higher price tag
Remote Access Support
We are giving 24/7 remote support to our customers for any of their queries 
Latest Mac OS
Our team will install and upgrade the MacOS 12 Monterey that was released on July 2020
Mac OS X installation
 This is actually designed for the mac computers after the windows computers due to high functionality
Mac Software installation
For Mac OS X installation, migration and repair service you can contact us anytime 
How It Works
There are three easy steps to get our Reinstall Mac OS Services in Dubai
GET QUOTE
Call or Whatsapp us to get a quote and schedule
COLLECTION
We will collect the device or you can bring the device to our store
On-Site Reinstall Mac OS in Dubai
Our experienced and certified experts are ready for on-site Reinstall Mac OS services & assistance in Dubai.
We are also giving FREE analysis, pickup and delivery services in UAE.
We Serve the Entire Bay Area
Recent Work
Same Day Services
MacBook

performance optimization

iMac

Operating system upgrade

MacBook

OS problems Resolved

Configure MacBook Pro OS X

OS installation & Setup Assistance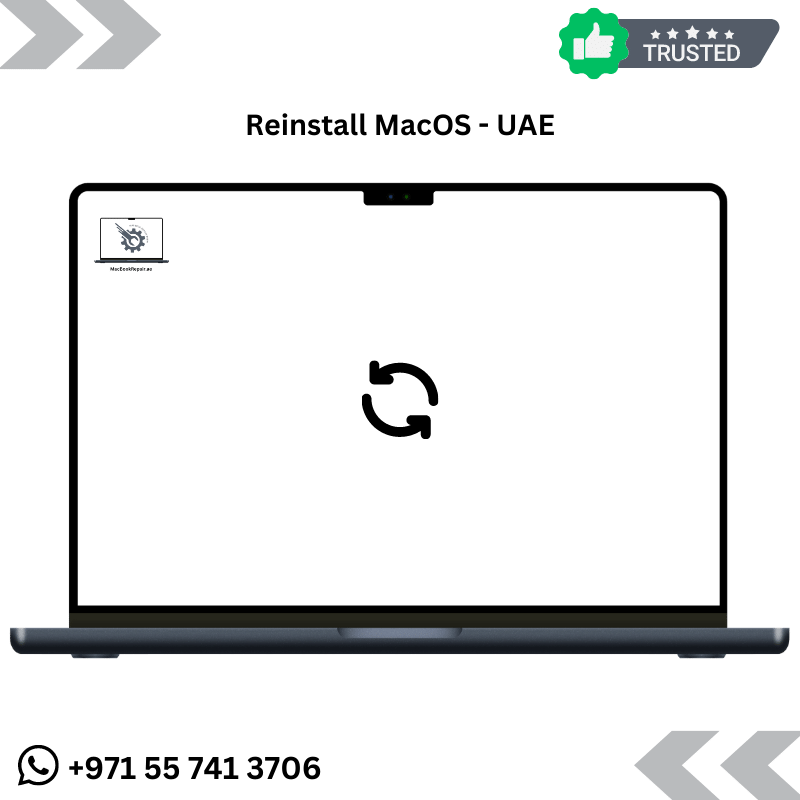 Amazing and high quality service! I got my MBP 16 screen replaced even though I came late in the evening just one hour before closing. The team was very kind, polite, and supportive. Everything was fixed absolutely fast and properly. Would recommend this company to everyone who needs its services.

Thank you for your quick and professional service, my MacBook Pro got his new screen within 20 minutes in a good budget. Good friendly staffs, even though I asked lot of questions via WhatsApp.
Thank You! Highly Recommended..

Amazing service!. Searched all over to fix my laptop, but these guys are the best out here in Dubai! My MacBook Pro A2159 had screen damage and they got it replaced within 30mins and within the budget. Super professional work and feels like a new MacBook. Definitely recommend for all your Apple products.
Get in Touch
055 741 3706
macrepair.ae@gmail.com
Open Hours
9:00 am  –  9:00 pm 
Sunday Closed
Our head Office
IT Centre Ground Floor- 55, Near Al Rafa Police Station Bur Dubai